Your next trip to Dubai – DIRECT flights from Zagreb with flydubai!
Unique, unforgettable, irresistible – Dubai is a city like no other!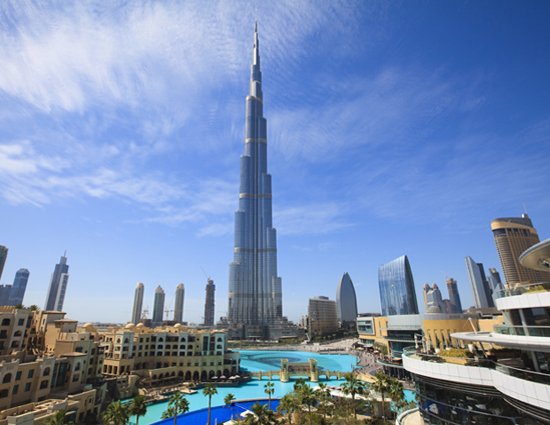 A trip to Dubai will reveal an enchanting mix of a thousand-year tradition and the most modern vision for developing a multimillion city in the heart of the desert.
Exquisite examples of architecture such as Burj Khalifa and Burj al-Arab, unique fountains, museum, marina, beaches, and the desert – Dubai is a place where astounding luxury, technological advances and great natural wealth meets!
Every visitor in Dubai remains amazed by the richness of flavors, colorfulness, and the possibilities of entertainment such as the famous indoor skiing, the world's largest Ferris wheel – Ain Dubai, and multiple theme parks that guarantee that fun never goes away in The City of Gold!
Book a direct flight from Zagreb with flydubai at the most affordable price and highest quality of service, which guarantees that the pearl of Arabia is at your fingertips!

All information on traveling limitations can be found on the following LINK. The agency does not vouch for the accuracy of data published by IATA. We kindly ask all passengers to research all the terms and request for entering The United Arab Emirates for themselves.
Booking and purchasing of plane tickets and accommodation
You can leave the job of booking your flight tickets and your accommodation to our skilled agents by sending an inquiry via e-mail at aviokarte@aviokarte.hr
If, on the other hand, you prefer to take things into your own hands, you can click on the "Book now" button and search for your preferred flight to make the booking yourself.
For more information on payment options follow the LINK.
Travel health insurance
Contact us to check the options of travel health and cancellation insurance! Our agents are always at your disposal and can be contacted via phone at +385 1 6329 100 or e-mail: aviokarte@aviokarte.hr
General conditions
Our web page includes promotional offers that follow the policy of ULIX d.o.o.
All information on these web pages is strictly for information purposes. These pages cannot be used as a substitute for offers that can be received at our office or through reaching our agents via phone at +385 1 6329 100
Please make sure that you check all the prices and offers with our agents at the office or via official communication channels.
Conditions stated at our web pages can be changed at any given time and without previous announcement.
ULIX d.o.o. does not take any responsibility in case of changes to the conditions and/ or prices by the flight company.